A lot of golfers would agree that fall is a great time to hit the links. The weather is neither too warm nor too cool, the air goes down easy, and the autumnal colors in the distance are just a treat to behold. The conditions are ideal for trekking the links and swinging some clubs. In the spirit of enthusiasm for the upcoming season, we've put together a list of our favorite golf courses around Boardman, Ohio.
Mill Creek Golf Course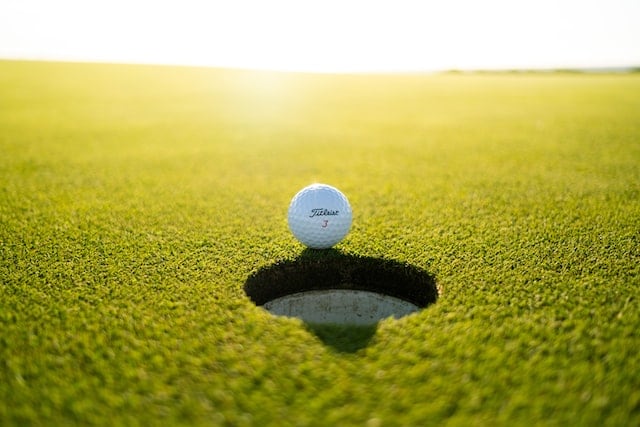 To start things off, let's stay right here in Boardman and head to the Mill Creek Golf Course. None other than Donald Ross — a giant in the world of golf course architecture — designed the two 18-hole, par-70 courses that make up Mill Creek. The South Course, which Golfweek has selected as one of the country's best municipal courses, features flat terrain, while the North Course is more challenging with its various natural hazards.
For learners of the game, Mill Creek offers golf lessons and camps as well as strategically designed targeted greens for practicing control and accuracy. For food and drinks, there's the Hole 55 Bar & Grille, which serves breakfast, lunch, and dinner.
Golfing at Mill Creek is available into November. Weekday hours are 8 a.m. to 7:30 p.m., while weekend hours are from 7 a.m. to 7:30 p.m. If you'd like to rent a golf cart, keep in mind that the cutoff is 6:30 p.m.
Address: 1 W. Golf Drive, Boardman, OH 44512.
Contact: To get in touch with Mill Greek Golf Course, call 330-740-7112 or email golf@millcreekmetroparks.org.
Kennsington Golf Club
Kennsington Golf Club in Canfield, just west of Boardman, is so close you could walk there, though we'd recommend a ride, at least to carry your clubs. There, you'll find an 18-hole, par-71 course spanning 7,044 yards. Surrounded by natural beauty, you can really take in the splendor of the fall season while you make your way through the challenging terrain. The course also offers five sets of tees, ensuring that golfers of every skill level get a fair shake. Should the weather be inhospitable, take advantage of the state-of-the-art indoor Full Swing golf simulators instead.
When you finish the course, refuel your body with some of the top-notch eats at the elegant Kennsington Grille. Aside from the tremendous wine list and drink menu, the restaurant offers a diverse selection of delectable dishes. Bacon-wrapped scallops, a wedge salad, or a juicy steak would be a fine way to end your tee time, particularly out on the scenic patio.
Address: 4171 Westford Place, Canfield, OH 44406.
Contact: Reach Kensington Golf Club by phone at 330-533-8733. Dial extension 3 for the golf course and 7 for the Kennsington Grille. You can also email the club at info@kennsingtongolf.com or use its online contact form.
Tippecanoe Country Club
Elsewhere in Canfield is the Tippecanoe Country Club, lovingly known by many as Tippy. The caveat here is that you need a membership to play the course, but we'd say it's worth it. This 18-hole, 72-par course is also the work of Donald Ross. With the scenery surrounding the course, which one could describe as stately, rare indeed is the golfer who regrets booking a tee time at Tippy.
Being a country club, the Tippecanoe property includes facilities for other recreation as well. Into October, you or your family can make a racket on one of the four tennis courts or lounge around one of the fire pits overlooking the course. If you head there in early fall, it may still be warm enough to dip or relax around the pool as well.
When it comes to dining, members have access to a couple of fine options. The Golfer's Grille is a casual spot where you can unwind after your game, while the Tippy Room is a white-tablecloth kind of place ideal for brunch, a quiet dinner, or a lovely three-course meal.
Address: 5870 Tippecanoe Road, Canfield, Ohio 44406.
Contact: Call the Tippecanoe Country Club at 330-758-7518 or use the online inquiry form on its contact page.
Reserve Run Golf Course
For the last entry on our list, we head in the opposite direction of Canfield, to nearby Poland, Ohio. This is the home of the Reserve Run Golf Course. The 18-hole, par-70 public course, designed by Barry Serafin, measures 6,162 yards. Ever since its opening in 1999, it has been considered one of the finest courses in the state, even being rated four stars by Golf Digest. A number of lakes dot the course, and the overall layout accommodates every level of play.
Here, too, you can enjoy some excellent dining after play. Whether you want something light or hearty, the menu at Reserve Run's Another Round Bar and Grill has you covered. Enjoy a classic beet and arugula salad for some modest nourishment or go all out with one of the tremendous sandwiches or burgers.
Golfing at Reserve Run runs seven days a week, including holidays. From Monday to Thursday, the hours of operation are from 6:30 a.m. to 8:30 p.m. Friday hours are from 6 a.m. to 8:30 p.m., while weekend and holiday hours are from 6 a.m. to 9 p.m. The restaurant also operates on all seven days, opening at 11:30 a.m. every day and closing at varying times throughout the week.
Address: 625 E. Western Reserve Road, Poland, OH 44514.
Contact: The number to the Reserve Run clubhouse is 330-758-1017. To reach Another Round Bar and Grille, call 330-758-3317.
Those are our choices for some of the best golfing around Boardman. What do you think? If we've overlooked your favorite course, let us know. If you submit an inquiry through our contact page with your name, contact information, and message, we'll respond to you at the earliest possible convenience. You can also ring us on the phone by calling 888-891-9049 if you'd prefer a direct response.
Considering a new ride for rolling up to the course? Browse our inventory of new Mitsubishis and used vehicles online. When you find something you like, come down to our dealership for a test drive. Find us at 883 Boardman Canfield Road in Boardman, Ohio. We operate six days a week, Monday through Saturday, starting at 9 a.m. every day. Our closing hours vary depending on the day, so make sure to check our page for more information. It's up to you to get to the green, but we sure can help you get to the links.
Image Credits: Image by Soheb Zaidi is licensed with Unsplash License