Brand new or thoroughly driven, your car's condition depends on upkeep. Ignoring a maintenance task puts all the nearby systems at risk, and oil is crucial to a gasoline engine. The cost of repairs or replacements due to neglecting an oil change will add up to much more than simply changing the oil on time. At Boardman Mitsubishi, our service department is equipped to handle oil checks, modifications, and more from our Youngstown dealership. Give our friendly team a call at (888) 833-6450, or schedule service online and see payment plans in 30 seconds.
What Happens If You Miss Oil Changes?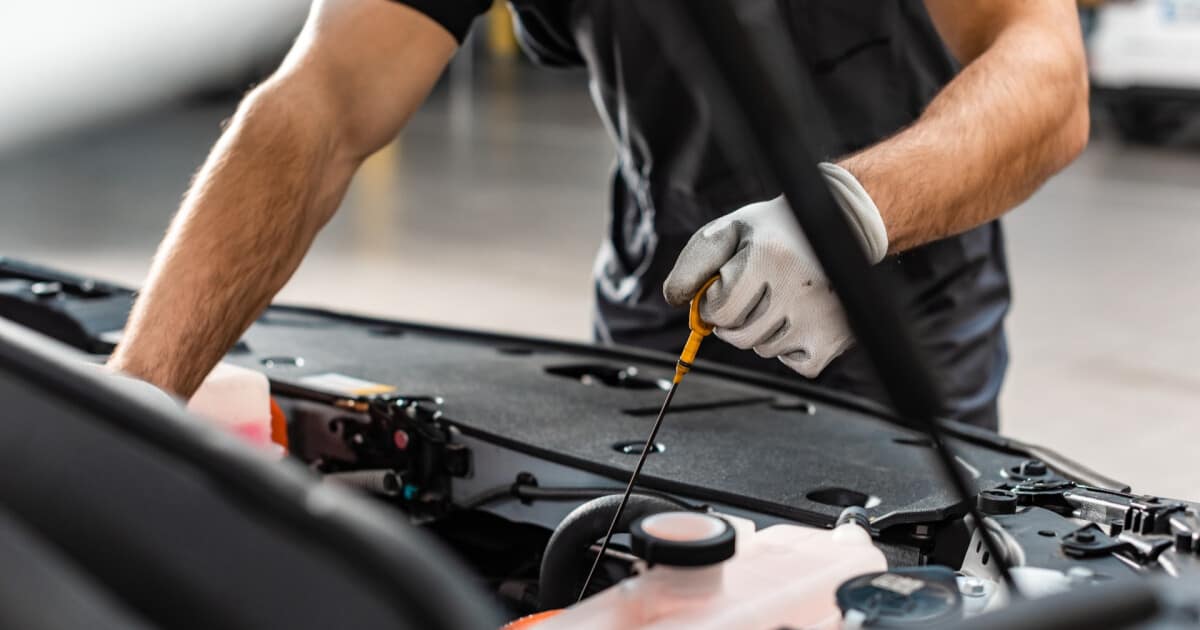 The oil you put in your car serves two purposes: It lubricates the engine's moving parts so they don't damage each other, and they transfer heat to maintain a proper running temperature. However, due to the harsh conditions of a combustion engine, the oil's consistency and usefulness will drop. Chemicals degrade, and more contaminants get absorbed as oil gets thicker and friction rises.
Here are some of the outcomes that could happen if you don't change your oil:
Filthy Oil
Oil degrades over time due to exposure to heat, which causes it to thicken. It also collects more and more dust, sediments, and other impurities, worsening its texture. Aside from reduced performance and risks of overheating, another reason not to let your oil get so filthy is that changing it can be a real pain. You might even require an oil system power washing before adding new oil back to your reservoir.
Reduced Performance
If any part of your car's engine and movement components isn't working properly, there will be consequences on the performance side. Even if you don't neglect oil changes severely, missing the manufacturer-recommended window to get it done will mean more time that your engine isn't running at its best. If a vehicle's engine isn't working correctly, it won't be able to maintain optimal fuel economy, further costing you every year.
Engine Overheating
The metal surfaces of engine components are often relatively smooth, but they still create heat through friction. A functioning oil system is mandatory for a traditional gasoline engine because lubrication minimizes friction. However, if you don't change the oil regularly, the oil will thicken and become ineffective. Couple this with a heavy driving day in unexpectedly hot weather, and you might suddenly notice your engine temperature is higher than usual.
Depending on the severity overheating could create a few leaks or damaged seals in the surrounding components or cause a significant malfunction like blowing a gasket. More importantly, overheating incidents can happen in the middle of driving, which could be very dangerous. 
Sometimes people don't even question whether there's an issue with their vehicle's fluid levels until their car sounds or feels different while driving. Chances are, by the time you noticed something, the problem might have been building for a while. If you go too long without getting your oil changed, it could cost you your car.
Get Oil Changes for Less in Boardman, OH
Mitsubishi is a unique automaker, and their vehicle designs may be unfamiliar or inconvenient to access with the tools most DIY-ers have on hand. A dealer specialized in your vehicle make, like Boardman Mitsubishi, is staffed with people trained to work on cars designed that way. General oil change and auto service shops often charge more for service, with labor that is not as skilled and could make mistakes. Why put your vehicle in the hands of people without specialized training?
The grade of oil you use is critical to your vehicle's performance. When you visit our dealership, your certified service specialist will offer a variety of oil types, including ACDelco gold conventional oil, ACDelco dexos1TM full synthetic, and Mobil 1TM full synthetic, to name only a few. We can help narrow down the options or consider your plans for the year, so your vehicle's engine has the most suitable oil type.
Conventional and Synthetic Engine Oil
We can fill your engine with both conventional and synthetic oil from top-name brands. Conventional or traditional engine oil is more affordable and usually comes in a few different grades with more or better additives for engine performance. Synthetic oils, meanwhile, can have many benefits, namely better resistance to oxidation and a longer lifespan. Synthetic oils can also resist thickening when cold, making it easier to start the vehicle in cold weather. Many synthetic oils have cleaning and sludge-preventing compounds, and others are built to help with intense driving.
If you drive your Mitsubishi often, you stand to save more and enjoy your vehicle the most with a good quality synthetic oil. You'll be able to drive for longer while still maintaining clean or nearly clean oil in your system. We encourage you to contact us if you are uncertain about whether synthetic or traditional oil fits your driving style and then narrow it down further.
Get Reliable Oil Changes at Boardman Mitsubishi
Some drivers are used to handling oil changes on their own, and others are new to automotive maintenance. With a high-quality vehicle like a Mitsubishi, you can save money and ensure perfect fuel economy with regular professional oil changes and other basic diagnostic work. Our technicians are ready to handle all significant fluid checks and replacements.
Remember, just because you might know how to change your oil doesn't mean you have to do it on your own every time. Enjoy a cup of coffee or cold drink and soak in the atmosphere. You'll be driving home in a perfectly serviced Mitsubishi before you know it!
Our service center can handle any vehicle maintenance that your vehicle may require, such as oil changes and filter changes. We have highly trained experts familiar with Mitsubishi automobiles, so let us get you back on the road at full speed. We also have an authentic Mitsubishi parts department if your car needs a few other things to run like new. Thank you for visiting our site, give us a call at (888) 833-6450 with any questions you have. Feel free to browse more, like our new and pre-owned Mitsubishi inventories.