If you ask us, we'd say that late summer and the entire fall season are probably the best times to visit the park. Whether you're having a picnic, tossing a ball around, or just taking in the air, what could be better than a day outdoors in the crisp, cool weather with your family? With that in mind, we recommend you load up your vehicle and cruise over to any one of these five fantastic parks in or near Boardman, Ohio.
Boardman Park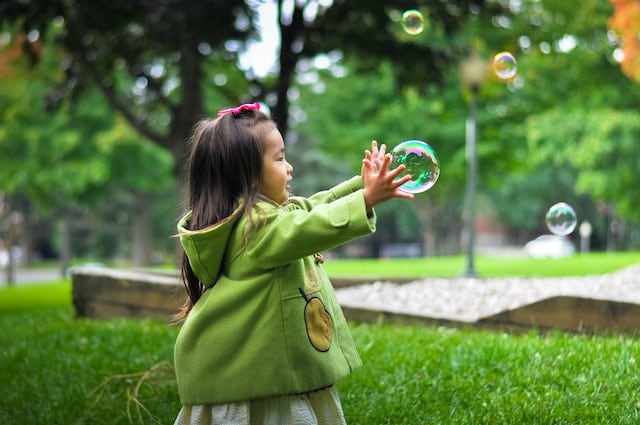 ?
There's no need to travel far since beautiful Boardman Park is right here in town. Founded in 1947, the park spans more than 240 acres and features numerous amenities. If you like walking, take advantage of the 4 miles' worth of nature trails. If you're into tennis or pickleball, go ahead and use the courts at Boardman. Bocce ball, volleyball, baseball, disc golf — you can do all of these, and more, at Boardman. All amenities are free to use. The bocce courts and baseball field involve a modest time-based fee only if you want to reserve them.
Elsewhere, you'll find open-air pavilions, scenic locations ideal for weddings, and kitchen-equipped meeting rooms that can each seat up to 232 people. Not only that, but you can also book one-hour hay rides through the park for just $45 for Boardman residents ($50 for non-residents). Furry family members are welcome, too. Marge Hartman's Paws Town Dog Park, toward the south end of the park, provides a safe space for dogs to socialize, as all pets must be vaccinated and county-registered to enter.
Address: To Reach Boardman Park, head to 375 Boardman-Poland Road in Boardman, Ohio.
Mill Creek Park
Mill Creek Park is another gem. Covering over 2,900 acres, the park is huge, to say the least. The south end of the park is in Boardman, while the north end is in Youngstown. It's a haven for walkers, as it features more than 15 miles of foot trails. The trails vary by intensity, so they're suitable for people of varying ages and activity levels. There are also numerous water features, including Lake Glacier — with kayaks and paddleboats available for rental — and a lily pond where waterfowl like to congregate.
Mill Creek Park is home to multiple facilities as well. Fellows Riverside Gardens is one of the state's premier public gardens, the Ford Nature Center is an excellent resource for learning about the natural world, and the Mill Creek Golf Course offers a top-notch 18-hole layout designed by none other than the renowned course architect Donald Ross. This massive park has so much to offer that it's a challenge to describe everything. The best thing to do is experience it.
Address: Mill Creek Park is expansive and spans both Boardman and Youngstown, Ohio. If you're unfamiliar with the area, try searching for the address of the Mill Creek Golf Course — 1 W. Golf Drive in Boardman, Ohio.
Woodworth Community Park
Head just south of Boardman to find Woodworth Community Park in Poland, Ohio. This modest-looking space has plenty to offer the family looking for a relaxing weekend afternoon outdoors. The walking trail covers approximately 1/3 of a mile, tennis and pickleball courts are available for the sporting types, the playground includes play sets and slides, and the performance stage periodically features musical acts. Once everyone has had their fun, take advantage of one of the park's picnic areas to refuel your bodies before heading home.
Address: Woodworth Community Park is at 225 Warren Ave. in Poland, Ohio.
Mauthe Park
For a cozier environment, head to Mauthe Park in nearby Struthers, Ohio. Family-friendliness is the emphasis at Mauthe. The playground, newly refreshed, is a treat for the youngest members of the family. The park also includes a disc golf course and baseball fields. The Struthers Baseball League and Struthers High School Lady Cats use the ball fields from March to June, but the grounds are otherwise open to the public.
Mauthe Park is pet-friendly, too. It features approximately 0.3 mile of walkways with several stations dispensing pet-waste bags. However, keep in mind that pets are not permitted on the playground, on the ball fields, or in the picnic areas.
Address: Find Mauthe Park at 6 Elm St. in Struthers, Ohio, approximately 5 miles northeast of Boardman.
Yellow Creek Park
Wrapping up our list is Yellow Creek Park, also in Struthers. Like Mauthe Park, Yellow Creek is a cozy green space ideal for a quiet family outing. Its 76-acre area offers amenities to appeal to various interests. In addition to the usual playground and hiking trails, you get horseshoe courts, basketball courts, and tennis courts. If you arrive before Nov. 30, you can also get in some shore fishing.
If there are any history enthusiasts in your family, they may enjoy a trek to Hopewell Furnace, one of the highlights of Yellow Creek Park. This was a cold blast furnace that last saw use in the early 1800s. Archaeological excavations have found that it may have been the first North American blast furnace to combine bituminous coal and charcoal to make iron. You can access the site of the furnace when the water level of the eponymous creek is low.
Address: To reach Yellow Creek Park, head to 17 Lowellville Road in Struthers, Ohio.
So, those are the parks near Boardman that we'd recommend. Is there any place we've overlooked? Let us know by calling 888-891-9049. Alternatively, complete an inquiry form on our contact page with your name, email address, phone number, preferred mode of contact, and message.
If you're interested in a new Mitsubishi or one of the various options in our used inventory, feel free to come down to our dealership to take a test drive. Find us at 883 Boardman Canfield Road right here in Boardman, Ohio. We operate from Monday to Friday, beginning at 9 a.m. We look forward to helping you find the best vehicle for you and your loved ones to enjoy.
Image Credits: Image by Leo Rivas is licensed with Unsplash License