The 2023 Mitsubishi Outlander Plug-In Hybrid electric vehicle (PHEV) provides further evidence of why it's one of the best-selling PHEV sports-utility vehicles on the market. Inside this vehicle, you'll enjoy a few more premium materials than you're used to seeing from the brand. You can enjoy a new style from the same reliable company you know and love.
Seating Options
If you need to fit seven individuals into your vehicle, you have that ability with the 2023 Mitsubishi Outlander Plug-In Hybrid. It might be a tighter squeeze to accommodate seven seats, but it gets the job done. There are three rows of seating in the vehicle. This amount of seating is unlike other compact SUV options on the market, which makes this the perfect vehicle for going on family road trips or running errands around Youngstown, Ohio.
Storage Space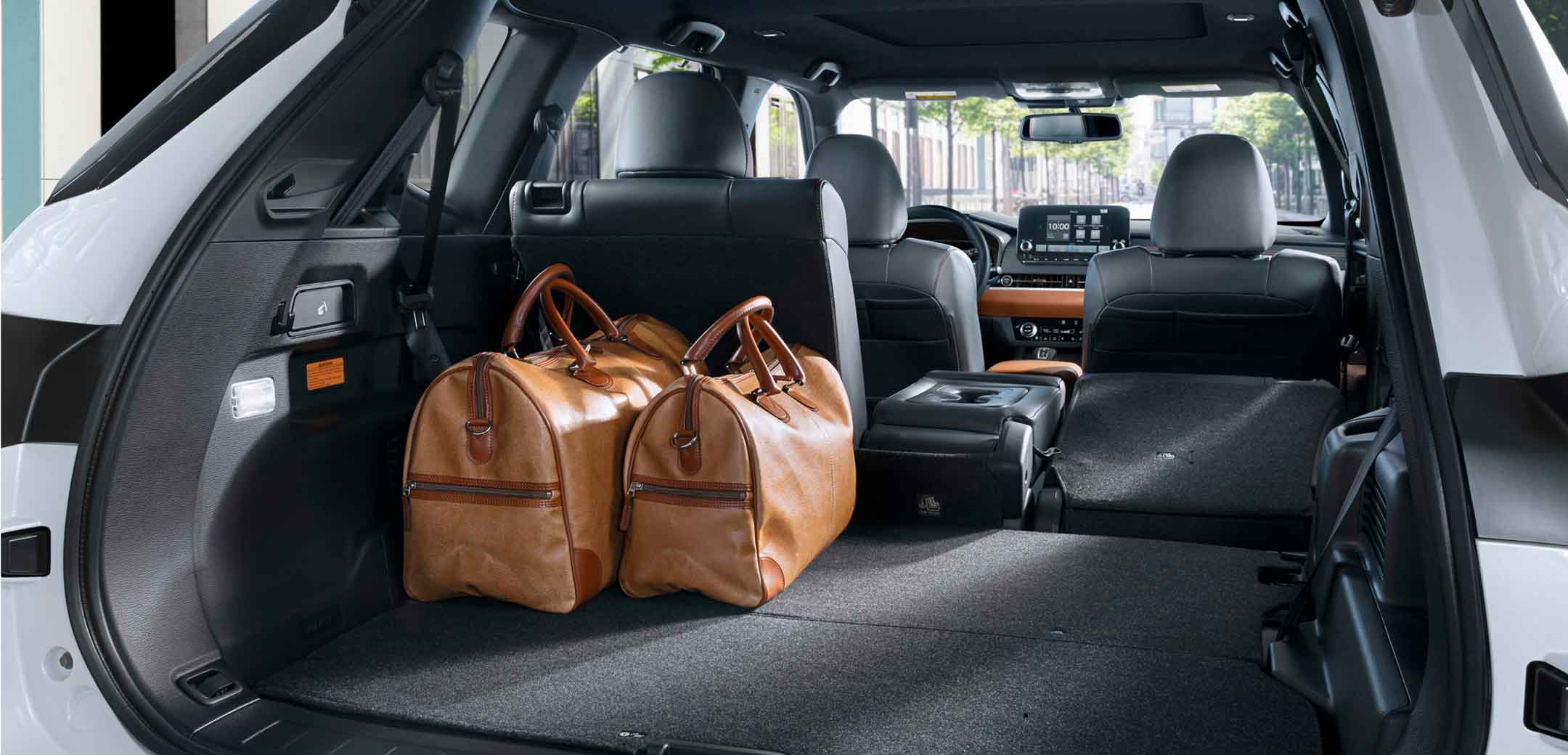 For more storage space within the vehicle, you can fold the third seat down. If you have fewer passengers and want even more storage, fold down the second row of seats. When you do this, you'll have extra storage space to help you accommodate moving or for any sizable grocery or home renovation runs you need to make around Boardman, OH.
Interior Features
The inside of the vehicle is slated to look similar to the 2022 Outlander. This means that the cabin may have an intuitive dashboard that will allow you to understand it easily with few directions, even when you are first using it. Additionally, the console has a simple layout with a chunkier gear selector and a round drive mode selector closer to the center console. To go along with its upscale look, the seat's materials and other vehicle elements are soft to the touch, making it more comfortable for you to drive in for an extended amount of time. Because of the cabin's set-up, you may find the vehicle is seamless to enter and exit.
Connectivity Features
When taking a ride in the 2023 Mitsubishi Outlander, you won't find a shortage of connectivity features. Inside the vehicle, you'll find Apple CarPlay, Android smartphone projection, and wireless charging pads to charge your devices on the go, so they're ready for you when you get to your destination. To accompany the wireless charging pads, you may also find two additional USB ports in the first two seating rows for charging your phones, laptops, or various other technological devices.
Entertainment and Other Technology Features
For your entertainment while driving, there is a 9-inch, or for the more expensive trim levels, a 12.3-inch head-up display (HUD), which will project the screen onto the windshield or panel beneath your line of sight to help you keep your eyes on the road and minimize technological distraction. A BOSE sound system is also part of the HUD. You may expect to find up to six audio speakers within the car, making the sound system a more immersive experience for you.
Other technology features unique to this new vehicle include allowing you as the driver to check the remaining range on the battery. Additionally, with the charging battery, you can set charging times and receive reminder alerts. You and your passengers can enjoy individual climate controls to ensure everyone is riding comfortably in the vehicle.
Safety Features
The 2023 Mitsubishi Outlander Plug-In Hybrid will likely come with similar safety features to its SUV predecessors. You'll find several features in this vehicle to help keep yourself and your passengers safe out on the road, such as automatic front and rear emergency braking, blind-spot monitoring, and driver drowsiness monitoring. Additionally, there are safety features to keep those outside of your vehicle safe, such as pedestrian detection, speed limit detectors, and lane departure warnings. If you're out on the road driving late at night or through heavy rainstorms, there is automatic high-beam assistance to help with your visibility.
Other safety features you can find in this vehicle to enhance your confidence in driving yourself and others around include surround-view parking, a 360° camera, and adaptive cruise control for long stretches of road trip driving, just like in the 2021 Outlander. You may also take comfort in the safety features of traffic sign recognition and lane-keeping assistance. This vehicle has the power to re-engage after stopping for 30 seconds in traffic with the new stop-and-go capability technology. These features help you and your loved ones to be at ease while driving and riding in the new Outlander.
Comparison With the 2021 Outlander PHEV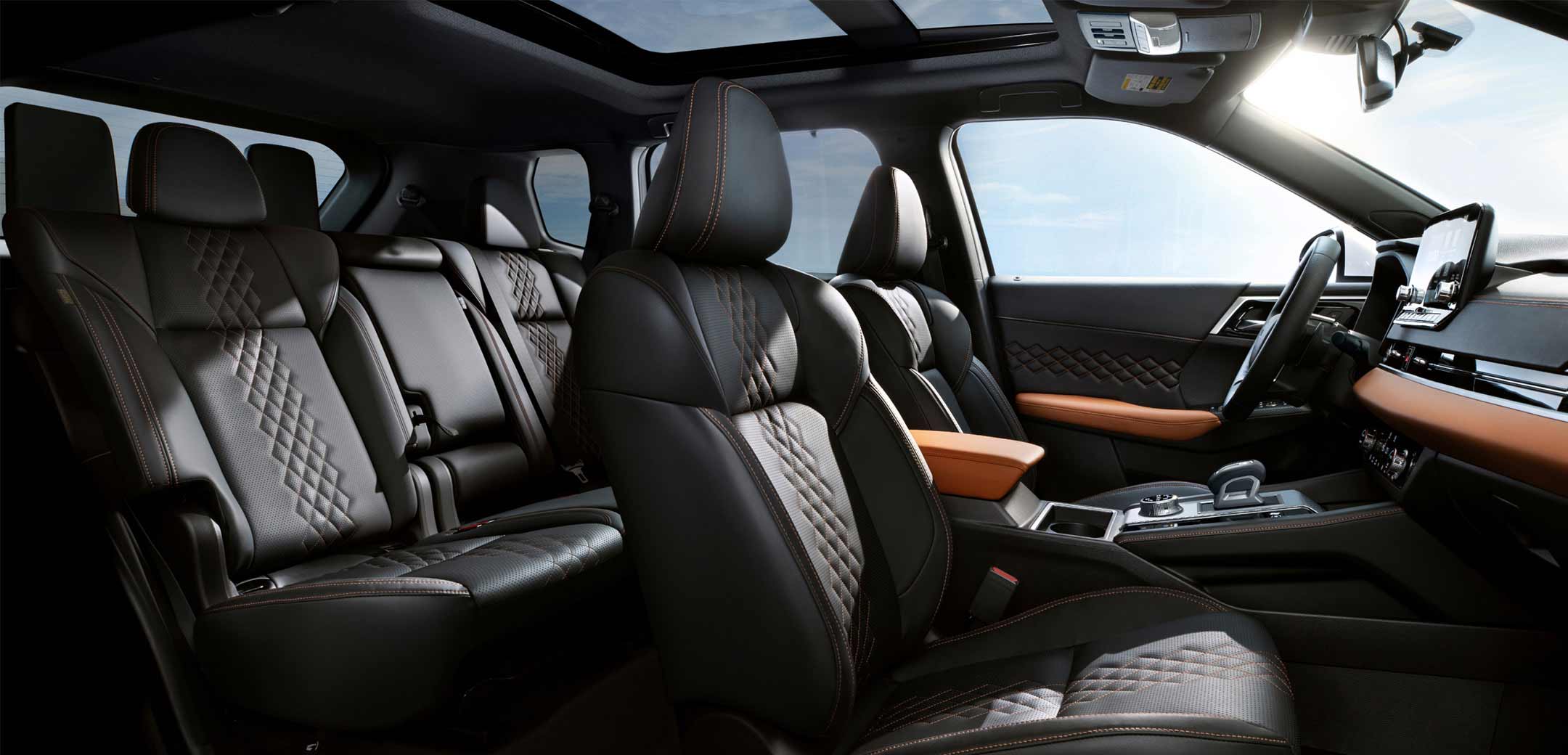 When comparing the 2023 Outlander PHEV to the 2021 model, there are some distinct features so far between the two. For example, the 2021 Outlander has cold weather features, such as steering wheel warmers, to accommodate your freezing hands in the Ohio winters. Some features these vehicles have in common include their plush, dark interiors, which are perfect for long drives. You may also find both are quieter because they are PHEVs. Additionally, both vehicles come with plenty of extension cords and plug-ins to accommodate your devices as you're driving.
What makes the 2023 Outlander different from the 2021 model is the extra row of seating, allowing seven passengers to fit inside the vehicle. There's additional storage space in the 2023 Outlander compared to the 2021 model, thanks to the extra row of seats you can fold to create extra room for your belongings. Both vehicles are perfect for the cold Ohio winters to ensure you and your passengers are warm to and from your destination, with features including folding mirrors to help you minimize the snow and ice for a safer view of the road.
Whether you're driving in the city of Youngstown or road-tripping it across the state of Ohio, this vehicle can get you there comfortably and safely with enough room for your belongings or your passengers. You can expect to find the 2023 Mitsubishi Outlander Plug-In Hybrid and its incredible interior features at our Mitsubishi dealership in the second half of 2022. If you have any questions about the highly anticipated PHEV SUV from Mitsubishi Motors, give us a call at (888) 891-9049 today.

Image credits: 2023 Mitsubishi Outlander Plug-In Hybrid Interior via Mitsubishi Motors